June 2, 2010 - Introduction

Hello everyone,

Welcome to Golden Crown Co. My name is Jihane Abou Saad and I will be your host at our brand new site. Every fortnight or so, we will highlight a new item, discuss its utility and value, the leather, and some other ideas briefly.

But in this first issue, let me explain why we decided to meet you here, and what's different about our untraditional concept and approach. This site was designed in the intention of reflecting us and our work standards.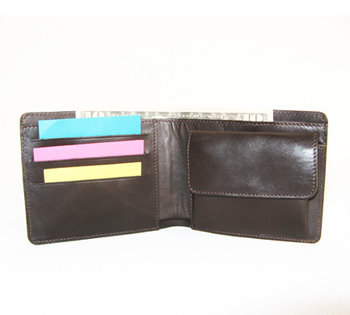 These days, in however way we look around, there's no missing the power and the heavy presence of advertising, branding, and imaging in our lives. You are often pushed into buying products you are momentarily attracted to and you might wake up the next day wondering if you really needed them in the first place. No worries…it happens to all of us!


By surfing around our site, you will surely notice the highly simple design, the clarity, and the directness of the descriptions. Well, let's be honest: there's nothing fancy about our site; nothing flashy, no animations, no visuals, etc., and it's all intentional. We're not into the business of "turning flies into elephants" as one professional photographer friend once told me. We're in the business of offering you what you need. With that in mind, we have created a natural atmosphere to provide you with an intimate shopping experience. The pictures are the same as in real-life; no make-up and "photoshopping". No brainwash talk to make you buy. We won't be promising high expectations to surprise you with disappointments. Everything is there with all the facts, the colors, the looks, and that's exactly what you'll receive.

Another reason we're here is to avoid overpricing. When middlemen and retailers buy from factories, they usually multiply the cost by 3, 4, and even 5 times in high-end locations to cover the high expenses. That goes on at the expense of buying lower quality items to justify the high prices and big profit margins.


At Golden Crown Co., we decided to break that rule and come directly to you as a factory. No middlemen, no retailers, no multiplying prices. You get what you pay for with all the added value. Be it genuine or synthetic leather, we choose durable luxurious-looking materials to be able to deliver at affordable prices and high standards.

Just sit back on your comfortable chair, surf around, choose what you like (oh! But don't forget to register first ), add it to your shopping bag and tomorrow the mailman will be knocking at your door. So easy! And the best deal of all is you don't get to pay until you see the stuff in person! (applicable to Lebanon only)

So now, I can leave you to enjoy your shopping experience with us and remember that at our site, it's all about EXTRA VALUE FOR YOUR MONEY.

See you next time!